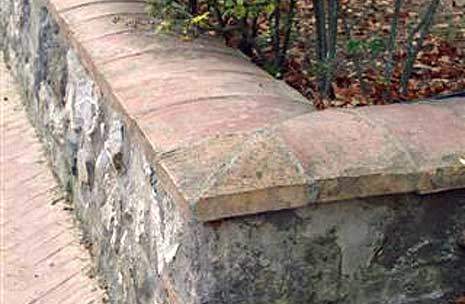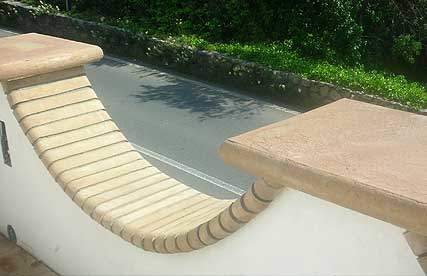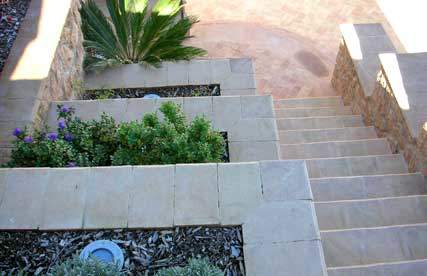 The cotto: processing techniques, finishes and exclusive colors of the Fornace Palmucci
Handmade terracotta has the possibility of being shaped and processed in many ways. In the same way, in addition to the different processes, the terracotta products differ in size and color.
The surface processing – that is the exterior appearance – is commonly called finishing.
The finishes are essential to convey the feeling you want from your terracotta elements, and also constitute an important functional element: you may think of the products processed to be anti-slip on the edge of the pools to get an idea.
The colors are pure expression of the desire to furnish or to give a certain shade to a room: an indoor terracotta floor in red cotto or in a light colored shade completely change the need for coordinated furniture, and the same happens with the glazed terracotta tiles with which you want to decorate the bathroom.
In this section, the Enrico Palmucci Furnace also delves into the question of floor tile formats and provides videos of the creation of handmade terracotta floors.
For more details, you can access the galleries below or request information.
Info request
The types of finish that can be done with wall covers
COTTO PALMUCCI PROCESSING TECHNIQUES
The surface of our hand-made terracotta is initially rustic. You can do different processes:
the sanding (a process that goes to sand the surface of the brick giving it a worn effect),
the smoothing (it is a process that goes to the surface of the brick to obtain a smooth effect).
Palmucci then proposes the rustic type, with rough surface and ideal for exteriors, and the products of the Antico Restauro line, which reproduces the old recovered terracotta.
THE MAIN COLORS
The furnace Enrico Palmucci proposes therefore different types of products declined in shaded light colors, rosé and red with different types of processing: honed, ancient restoration, sanded, rustic.

LIGHT SHADED COLOR

    POLISHED                ANTICO REST.            SANDED              RUSTIC
ROSE COLOR

    POLISHED                ANTICO REST.            SANDED              RUSTIC
RED COLOR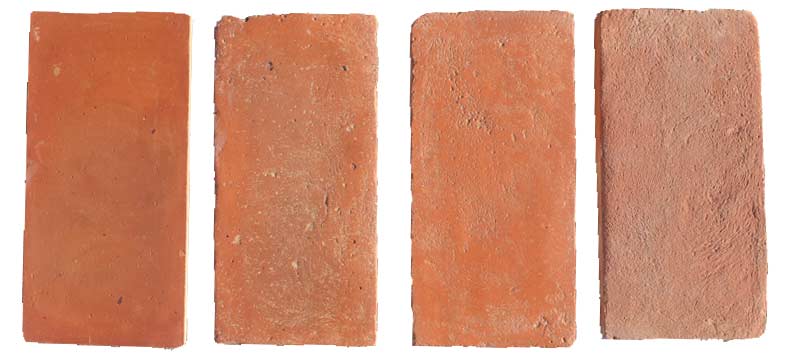 POLISHED                ANTICO REST.            SANDED              RUSTIC
Richiedi info