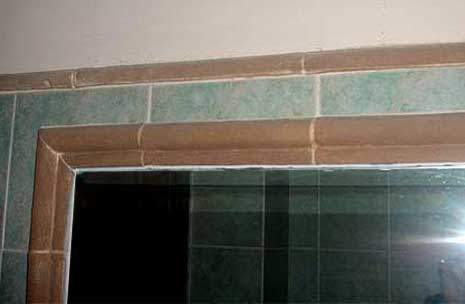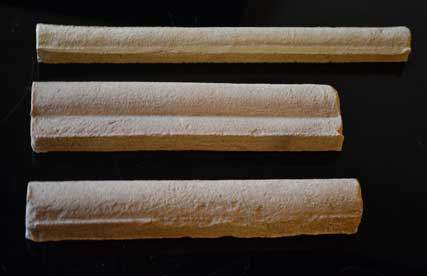 Decorative elements for coatings: handmade terracotta pencils and frames
Enrico Palmucci is a company specialized in the production and installation of decorative elements and terracotta cladding of the house.
There are many lines of products offered by the company Palmucci, and for each of these, a large number of customizable variants are offered.
In particular, the company Palmucci deals with terracotta cladding of steps for both exterior and interior. Formats, workmanship, finishes and colors are at the discretion of the customer.
Not just clay pencils and frames: the various products of Enrico Palmucci Furnace
For the plinth of the floor, however, Palmucci offers different types of skirting, shaped as desired.
Terracotta or stone cladding of square, rectangular or circular columns is also possible.
Read more…

The company also deals with covering roofs through tiles, tiles and gutters, resistant to weather, bad weather and atmospheric agents. Palmucci offers the design and production of ceilings and ceilings covered in terracotta and raised by wooden beams, very decorative, in rectangular format.
Roofing and finishing of walls and walls with flat, rounded or double-shell covers are available.
We also produce window sills of windows and flat brick thresholds for doors. Also in this case the customer can choose to customize the product with finishes, sizes and colors of your choice.
Palmucci also produces rustic under the hood of the chimneys and under the eaves.
To decorate the rooms of the house, such as the bathroom and the kitchen, we suggest terracotta pencils and frames for majolica tiles. For these types of environments are also available frames with decorations that recall the style of ancient Greece. These finishes are entirely handmade decorations.
For outdoor environments, however, coatings and edges are proposed both finished and in the rough.
They also offer luxurious swimming pools edges, also in step format, with a slightly curved shape and a certain porous character, which is able to guarantee a safe and anti-slip flooring. Decorative elements such as terracotta clocks with a 30×30 cm format are also available for outdoor areas.

Personalized processing of our handmade terracotta products
The expert craftsmen who work at this company build tables, for garden and for indoor use, with terracotta base and brass legs. Dimensions and shapes are at the discretion of the customer.
Palmucci Enrico offers a wide variety of glazed tiles, both for indoor and outdoor, characterized by a high artistic fantasy that will make the environment in which they will be installed unique and characteristic.
The experience of the Enrico Palmucci company guarantees a final product of quality and lasting over time. Palmucci provides the customer with all his experience in the field, following him during the choice of the product.
Info request