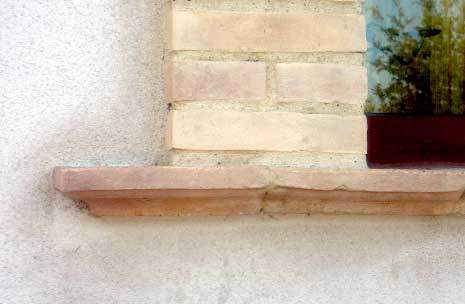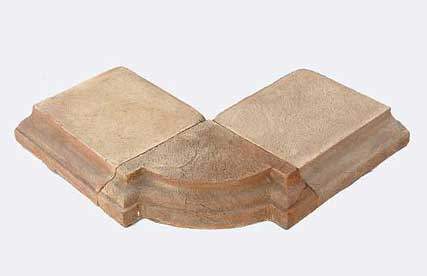 Terracotta thresholds made with ancient techniques
The real terracotta captivates, because thanks to its eternal beauty it creates a warm atmosphere. Many years ago the ancient artisans created the bricks mixing water and clay and baking them in furnaces, giving rise to artifacts with different colors and shapes. Even the terracotta thresholds are beautiful for their color ranging, that goes from the typical straw-yellow to the reddish. Their prestige is reminiscent of Umbrian aristocratic palaces of the XII century.
Read more…

Enrico Palmucci's Company covers all kind of living environment with terracotta bricks through a craftsmanship that has been handed down from generation to generation. The skilled hands of the craftsmen make squares, lozenges, strips, special formats and thresholds for windows and with
meticulous skills that only men who preserve old values have.
The Umbrian terracotta is, by definition, the Italian best material because it directly derives from the quarries in the region and in particular in that corner of Umbria, in Castel Viscardo, where the Palmucci Company works with passion and commitment, making use of the valuable collaboration of architects and technicians who study and carefully planning the designs and shapes of coatings and thresholds.

When the work is passion, the house is embellished.

While elsewhere, the production of bricks in terracotta and the various creations of this material is purely industrial, Palmucci the company adheres to the ancient canons and uses only artisanal production methods, since it considers the cooked living material, to feel and to breathe.
The thresholds produced by the renowned company, as well as all other coatings, are made retracing the steps of man and millennial work in the old way, refining and smoothing the manufactured one by one, to give them the right imperfection that makes them unique and unique.
The right products terracotta not to alter the style of the house
Palmucci's Company wishes to preserve the original appearance of rustic manor houses, while preserving the previous features and respecting the internal and external architecture, especially if it includes beamed and creates thresholds with particular shapes that reflect the aesthetics of the facades and when it is necessary to maintain the style and the taste of the past.
As usual, Palmucci uses mixtures of selected clays coming from Castel Viscardo. This characteristic let each artifact its full expression and enhance the quality level, in order to make the product aesthetically unique.
Rusticity and modernity are combined with natural and ecological elements, the perfect combination of old and contemporary.
Thresholds handmade
We realize handmade terracotta thresholds for doors and windows. Customized products available.
Sizes: 15x30x2,5
17x34x4
20x40x4
30x50x4
Info request