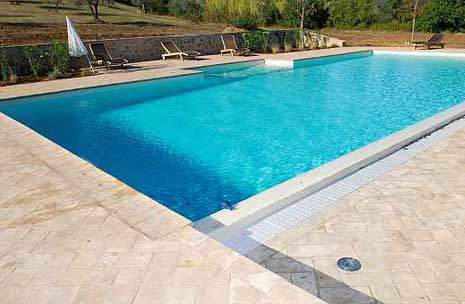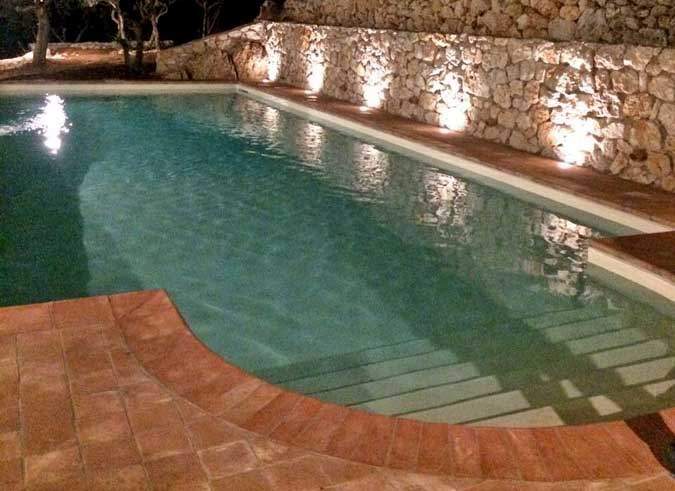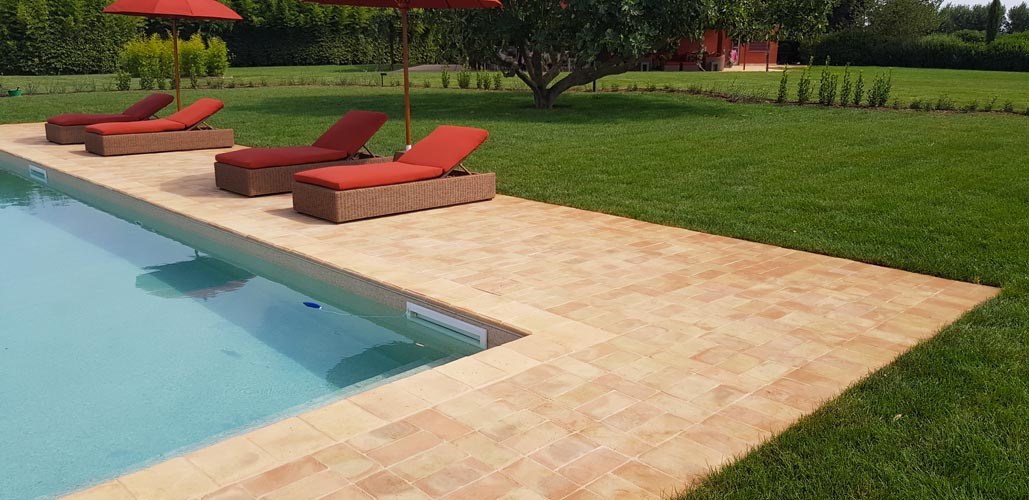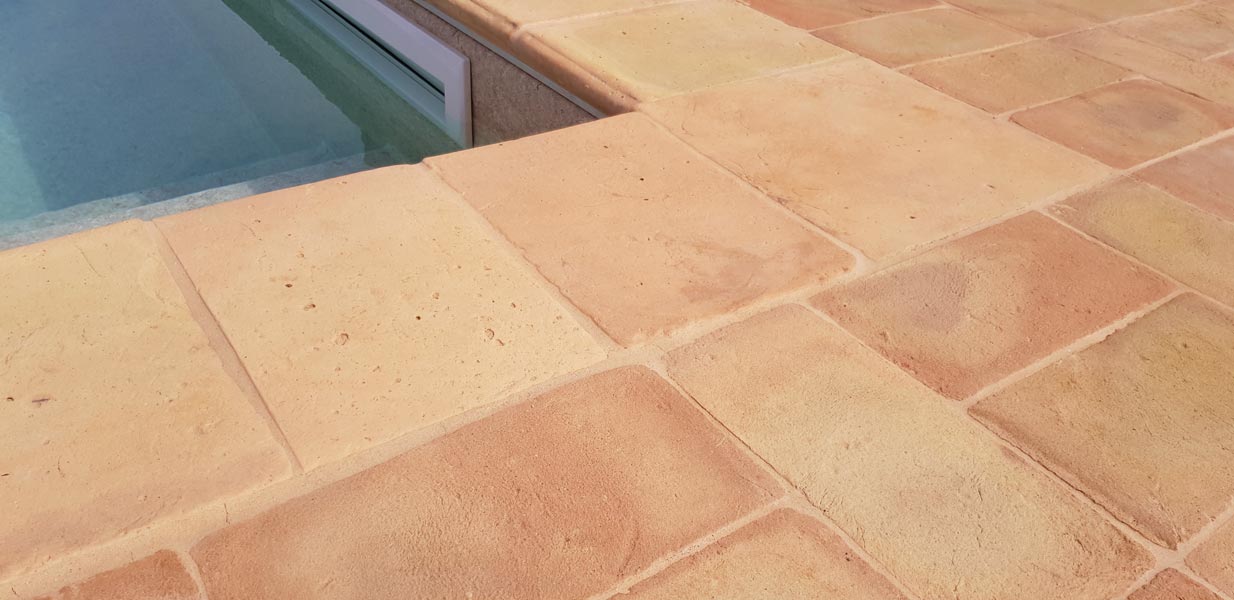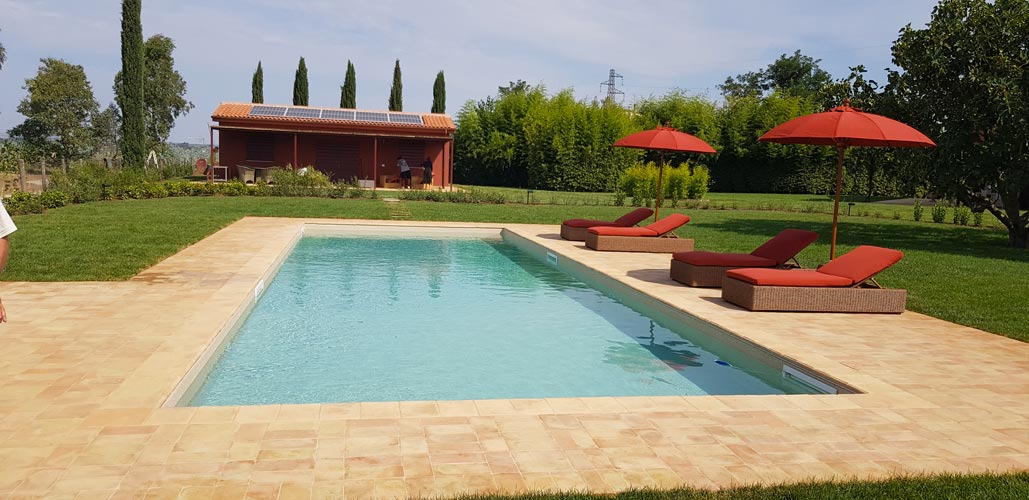 Poolside terracotta floors by Enrico Palmucci
A poolside finished with Enrico Palmucci's products always gets noticed for the use material of this ancient and noble material, because each piece is experienced as unique and, above all, because you can smell the passion that we put to produce it.
Palmucci's poolside floors are really elegant and solid, resistant to frost and with a non-slip surface; they furnish and
complement the architecture of your pool.
The colors and finishes that we offer offer give you a varied choice to better adapt to every need.
Here you can admire our terracotta pool edges in the warm range of leather color, from light ocher to the always very appreciated rosé.
To our traditional colors we added a very innovative range that breaks the traditional schema of the terracotta colors: white, black and gray, and for those who love to dare, we propose chocolate.
These colors are perfect for those who desire a good combination between modernity and tradition, between technical requirements, design and emotions.
A terracotta poolside floor is not a simple floor, is an emotion over which you walk.
The pool borders become an essential element to finish the flooring and give a classic touch to the whole setting.
As well as the flooring you can have them with various treatments, shiny, glossy or semi-opaque to better meet the client's taste. Obviously they are also available in the same finishes used for the realization of the floors.
You just have to choose the side of the border of pool that better suits your needs and enjoy the sophistication of the
obtained result.
Poolsides
Suitable for finish the edge of a swimming pool, to make it less slippery and more elegant
It can also be realized with the step format
Sizes: 28,5×30,5×4,5
40x40x4,5 angular
Info request