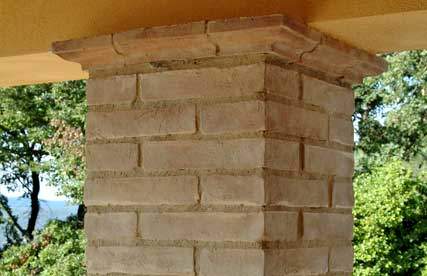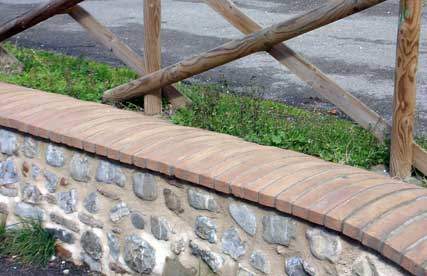 The terracotta wall-covers – better defined, in technical jargon, wall capping – have different sizes and prices, and are produced in shapes ranging from classic "rectangle" dishes to solutions with interlocking, up to extreme customizations that accentuate the importance of turning to companies and furnaces with expert staff instead of classic retailers.
Please take a look at the following link to know more about wall capping offers from the Palmucci furnace.
The same applies to the coating of the columns, often used to cover unsightly concrete pillars or to harmonize the colonnade to the realization of a house with a brick or wood facade.
Column and pillar coatings are almost always custom-made, as it is difficult to identify standard sizes.
We speak of pillars and round or square columns; envisaged solutions outside the canonical forms, made according to customer needs. Take a look at our columns coating details here.
Info request
Gallery | Walls and columns