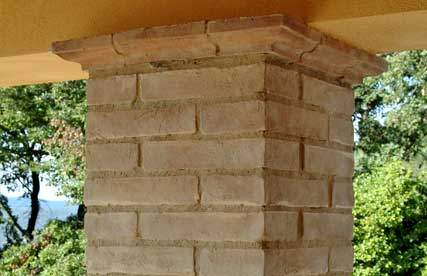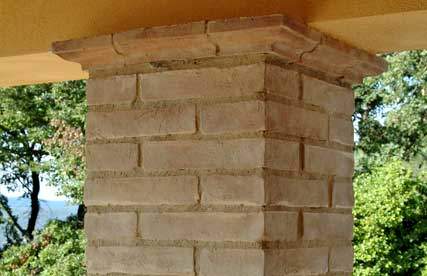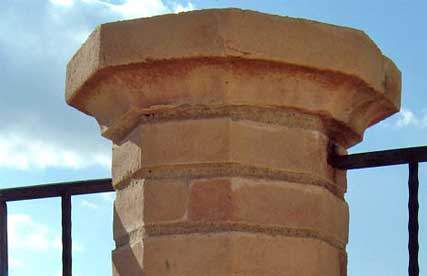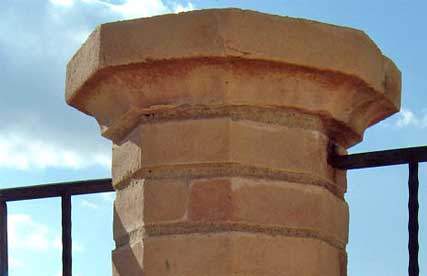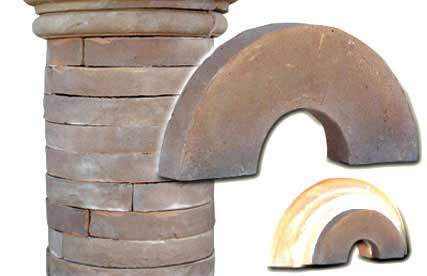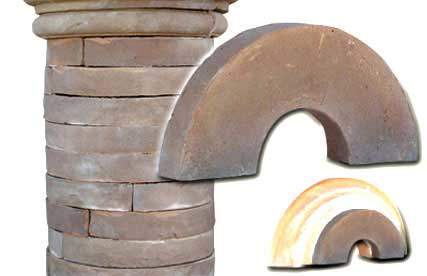 Columns coating in handmade terracotta
Although the story of Enrico Palmucci tells about a Company specialized in the production and laying of terracotta floors, an art that has ancient roots as the time, the passion for this art has led our Company to expand the production to different types of manufactured articles for the building, to be used also for decorative purposes and as coatings.
The materials used for the production of coatings.
We produce only the best quality materials, refined, ecological, able to integrate any environment, ensuring beauty and strong visual impact, able to give personality to a contemporary setting.
We use our artifacts also to build decorative elements, such as walls or columns, for both indoor and outdoor environments.
Sometimes, backbones that can not be eliminated are present in buildngs structures. In these cases it is possible to exploit what would seem an architectural landmark, turning it into a precious decorative element that enhances, rather than limit, the aesthetics of living spaces making them more dynamic and interesting. Just as happens with niches in the walls, even the backbones can become aesthetically valuable items, simply changing the appearance but at the same time saving their architectural function (for example, coating them with suitable materials).
Columns coating method
We coat reinforced concrete columns with different materials in order to enhance them in terms of aesthetics, or build columns with facing brick in order to create an interesting rustic effect. We create columns of various sizes and different shapes: round, square, octagonal. It 'also possible to produce
customized parts, as decorative elements. We mostly use terracotta of our production, a precious and very versatile material, which marries well with all kind ofstyles: rustic, classic but also modern styles, where it creates an interesting contrast and unexpected effect. It finds application in indoor and outdoor environments, in newly built homes and in renovations.
Our Company is supported by established technical studies and architects who provide comprehensive advice, from the planning, the site survey, the choice of sizes and colors to use in a restoration, or to enhance a new atmosphere. The high quality materials combined with the fantasy of our designers and of our skilled workers ensure a perfect result.
In the skilful hands of Enrico Palmucci, the column is transformed and acquires its own personality, becoming a unique decorative element that complements any environment.
Columns lining
We have different formats, both for coated reinforced concrete columns and for new brick columns.
We also have circular column models, octagonal, square, and we can also create pieces on the basis of the customer's taste.
Info request